Fragrances and the Zodiac: Libra Edition!
Hey everyone! Welcome back to the "Fragrances and the Zodiac" post series! This time, we're going to focus on the sign Libra, which, as of this posting, has just begun. The Sun is in Libra between September 23rd and October 23rd, and is symbolized by a set of scales.
Some of the most iconic film stars and musicians from Rita Hayworth to Talib Kweli are Libras, and this comes as no surprise, as Libras are often lovers of art, music, and poetry. Romantics at heart, fair-minded Libras are the mediators of the Zodiac, and so the best fragrances for them are likely to be pretty light and not super intense in any one direction. I would say that for women, this would mean gentle floral fragrances — particularly roses and lavender — and for gentlemen I would suggest lighter scents that maybe don't include strong green notes like vetiver, or heavy incense or spices.
Below are five fragrances that I think the Libra in your life might just love as a birthday gift: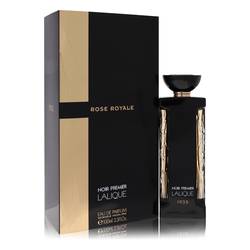 This women's fragrance is a perfect date night scent of the romantic Libra. She'll love the heart notes of pure star rose and osmanthus, and the fruity top notes allow for a dash of fun. Add in a light, sexy base of cashmere wood and musk, and you have a wonderfully luxurious scent that is totally worth the price tag.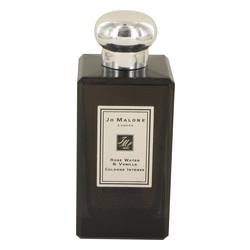 2) Rose Water & Vanilla by Jo Malone
Jo Malone is a high end designer as well, but for a Libra guy with an eye for the luxurious, this fragrance is perect. It's discontinued, so snap it up while you still can, guys! Made up of notes of rose, vanilla, neroli, and petitgrain, this men's floral is ideal for guys who want to display their classy tastes in an understated way.
I personally really like this one. It's a great, mid-level price, and the opening airy notes and pink pepper stand out in a very subtle way. The rest of the fragrance is made up of a floral heart of peony and freesia, and a musky base. I would recommend it as a springtime scent for the fall-based Libra lady.
4) Royal Bain de Caron Champagne by Caron
And here we have another one of my favorites, the unisex Royal Bain de Caron Champagne! The bottle imitates a champagne bottle, and the scent is the one time I would recommend a scent with incense notes for Libras. It's a really delicate scent, and to me, really does resemble the scent of champagne or a light, floral Scotch. I recommend it as a nighttime fragrance, and at this price, it could easily become a staple for your local Libra.
5) Ferrari Pure Lavender by Ferrari
And now, we can end off this list with a scent for the gentlemen. Ferrari actually has a great line of fragrances, and this floral is no exception. Romantic Libra men are well-suited to floral colognes, in my view, and Lavender is one of the most lovely florals of all. And with this affordable scent, gentlemen can consider this one a daytime staple.